Dias Brazil are Reginaldo Dias (Trumpet, Flugehorn, Tuba, Vocals, Conch Shell, Percussion), Terry Sloan (Drums/Percussion, Backing Vocals) and and Iain Carleton (Guitars, Percussion). When playing as the Quartet Regi, Terry and Iain are joined on bass by Tomasin Mercin.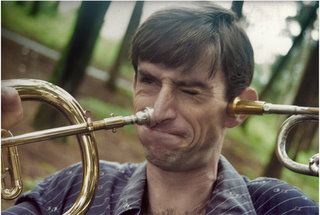 Reginaldo Dias was born in Urai a small village in the Brazilian countryside. He first played percussion in the local marching band before moving on to trumpet in his early youth. His first music teacher was the fittingly named, Saul Trumpet. Reginaldo's military service was spent with the Brazilian army band after which he studied trumpet for 4 years at the Federal University of Paraiba on the way to his Bachelor's degree in Music. Reginaldo has worked in many musical styles including Brazilian folk, classical, jazz and pop. Since founding Dias Quartet and Dias Brazil in 2005, Reginaldo has developed his compositional skills as well as his vocal and dancing talents. As well as trumpet, in Dias Reginaldo also plays traditional Brazilian instruments such as the cavaquinho, pandeiro, berimbau, cuica and conch shell.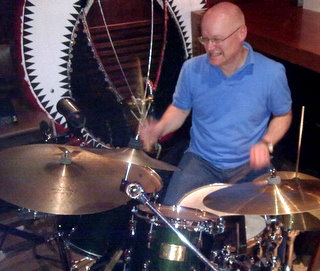 Drummer Terry Sloan described in the Edinburgh Evening News as 'a direct, unfussy performer' with 'nimble fills and in-the-pocket timing' has recorded and performed within many settings ranging from musicals, jazz orchestras and big bands through to pop, rock and new wave groups. Terry was first introduced to Brazilian frevos and sambas in 1994 by renowned Canadian ceilidh drummer Jim Walker, and further developed his interest in Brazilian and Latin music in Jafala, the Edinburgh-based international jazz-funk-latin sextet featuring ex-New Yorker Jess Abrams and Swedish saxophonist Diana Leverington. He also played in the Edinburgh and Napier University Jazz Orchestras under the tutelage of trumpeter Eddie Severn through whom he was fortunate to study with both Sebastian De Krom and Greg Hutchinson. In 2002, in the Edinburgh Music Theatre production of 'Return to the Forbidden Planet', Terry played drums in 'the eight-piece big band, led by Peter Horsfall, which if it was any tighter would snap' - The Scotsman 28/02/2002. Terry has been with Dias since its inception in 2005. Originally from Glasgow, Terry now lives and works in East Lothian, Scotland. Terry studied jazz at the University of St. Andrews with Richard Ingham and Richard Michael and holds a Graduate Diploma in Jazz with special endorsements in Performance and Keyboard. His dissertation was on the Afro-Cuban origins of the modern jazz ride cymbal pattern.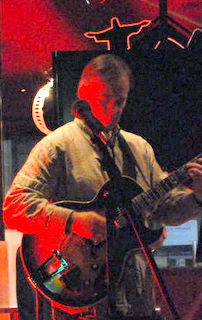 Iain Carleton was born in Ayr and was encouraged to learn to play the guitar by his father who showed him a few chords and tunes. He went on to study classical guitar with Harry Broad and then jazz guitar with Ienne Hunter and Neil Munro. Iain has played in many bands mainly on guitar, sometimes on bass guitar, in several styles including rock, pop, jazz, folk and latin. He has studied music (Certificate in Music Studies) at Edinburgh University with Bill Alexander, St. Andrews University (Advanced Diploma in Jazz Performance) with Richard Ingham and holds an LLCM (TD) from the London College of Music. Iain has for many years worked as a freelance tutor, performer, composer and transcriber.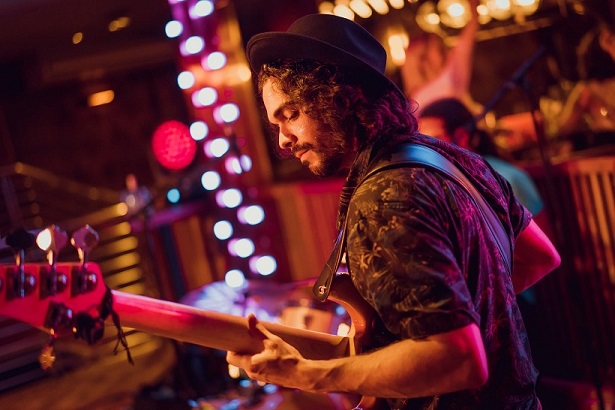 Tomasin is a guitarist/bassist/percussionist originally from Andalusia (Spain) and based in Edinburgh since 2015. He started playing flamenco guitar as a teenager and spent his twenties performing with many bands and playing different styles such as pop, latin and Spanish folk. After moving to Scotland, his interest in jazz, Afro-Cuban and Brazilian music increased. He also added bass to his repertoire, which opened a whole new window of opportunities and projects for him - Afro-Cuban, funk, jazz, trios, quartets, bands, recordings, musicals, and theatre.